Why Carbon by Indigo means quality
by Indigo Agriculture
ARTICLE SUMMARY
Carbon by Indigo has a rigorous set of criteria that agricultural credits must meet

Other entities check our work

Credits produce a real environmental impact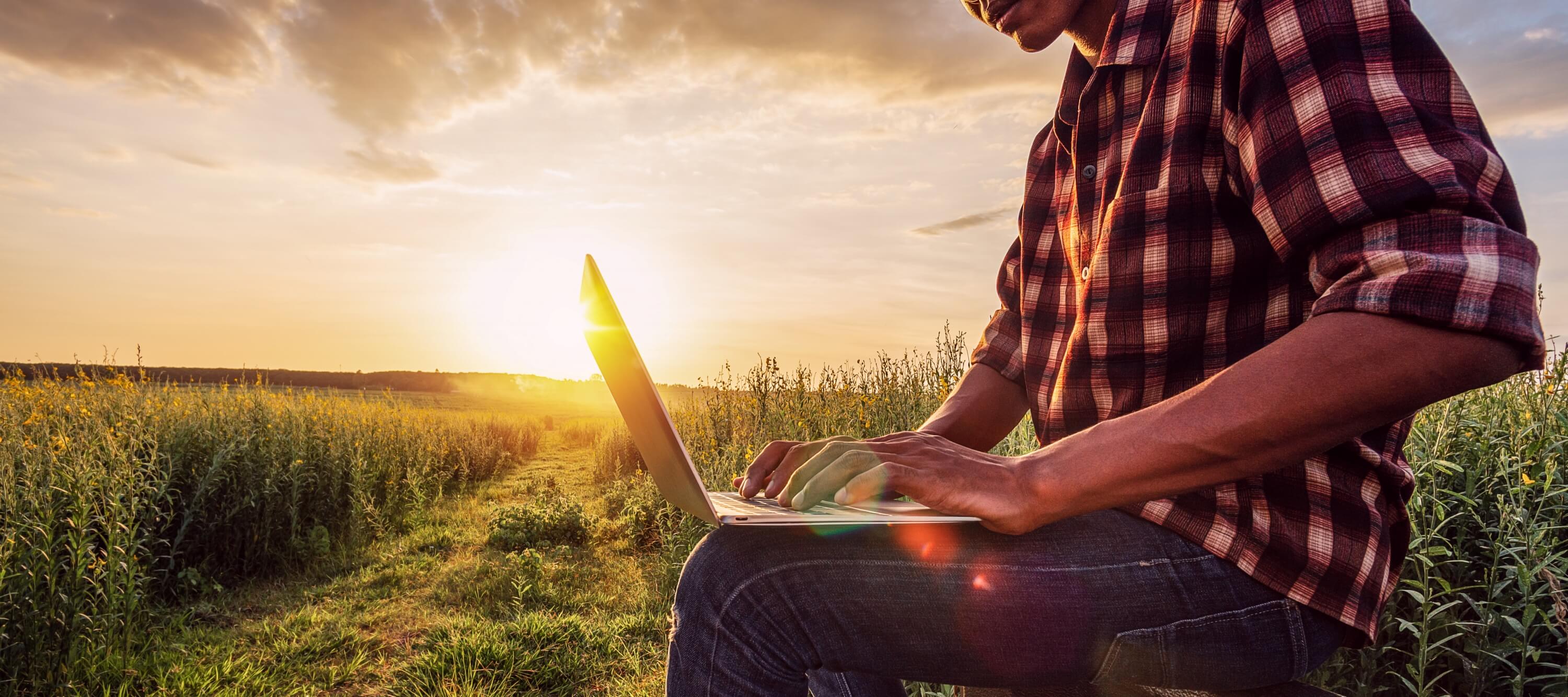 If you're a grower looking for a carbon-farming program to join, you have no shortage of options. Over the past few years, it seems like nearly every ag company has either launched or announced it will be launching a carbon program. As the competitive landscape has grown, it's become more difficult for growers to sift through their options and find a quality program. That's where Carbon by Indigo stands out from the (very thick) crowd.
What does Indigo do differently
Carbon by Indigo has a rigorous set of criteria that agricultural credits must meet to ensure they're of the highest standards. Carbon by Indigo credits are verified and issued by the Climate Action Reserve and Verra (two of the leading global carbon registries). It means that Indigo has invited other respected entities to check our work and make sure our modeling is correct. That's not the industry norm. Many carbon programs are only doing self-checks (if they're doing checks at all). Think about it this way- whose test score would you trust more: a quiz score from a student who was able to grade his or her own test and self-report that score to a teacher, or a quiz score that a teacher independently graded and then provided feedback to the student?
It's certainly not to say that other companies are trying to mislead, but when you want to be a grower who produces the highest quality credits, you want to work with a company who's working to ensure the credits are leading to real environmental impact. Likewise, credit buyers want confidence in the carbon credits they purchase that the emissions reductions or carbon sequestration promised actually occurred, that there is evidence to prove it, and that the numbers add up.
Why does quality matter
For companies and growers alike, quality agricultural offset credits are needed to produce a real environmental impact- their shareholders and consumers are demanding it. Even banks they work with are taking environmental impact into account. "We are looking at our lending book critically and making sure we're supporting companies on the transition to a low-carbon economy," said Jed Lynch, Head of Americas for the Sustainable and Impact Banking at Barclays at a summer 2021 Carbon Farming Connection Webinar hosted by Indigo.
For growers, many view quality credit production as crucial to ensuring they're getting the most money for the credits they're producing. "It appears that people are willing to pay more for those types of credits because they are actively taking those greenhouse gasses out of the air and putting them into the soils, and in a way that's benefiting the land. So if I'm someone who's purchasing carbon offsets, I would be more excited and be willing to pay more for something that I know is actively reducing the quantity of CO2 in the air that's contributing to climate change," says Will Drucker, a rye and soy grower based in Northwest Illinois.
Quality drives the conversation
Indigo is seeing exactly what Drucker sees- quality isn't an option, it's the only option as companies work to meet sustainability goals. No company wants to be tried in the court of public opinion for purchasing offset credits that don't make a difference or whose impact does not match the promise. That's why it's important for farmers who are looking after the longevity of their business to choose a partner that is scientifically rigorous, can stand behind the quality of its credits, and has a third-party partner to verify its work. No bogus quiz scores here.
For general informational purposes only. A number of variables may contribute to agronomic and financial outcomes and actual results may vary. Indigo does not guarantee any specific results or outcomes. You should independently consider all potential benefits, risks and costs of adopting any practice as part of your operation. Participation in Carbon by Indigo is subject to terms, conditions, limitations and eligibility requirements
Farmers like you are getting paid to implement practices that improve soil health. With skyrocketing input costs, see how covers help.
You might also be interested in: